Take Your Career to the Next Level at MVP
MVP Snow n' Lawn manages landscapes of all sizes, from massive apartment complexes to single resident homes. We work year-long, which means in the winter season we keep our customers' driveways, parking lots, sidewalks, and walkways cleared of snow and ice.
During the growing season, our Rocky River, Ohio landscaping team handles multiple maintenance projects, which may include the following services:
We are a full-service Rocky River, OH landscaping company, and we do more than maintain lawns and remove snow. We also work on landscape design and installation projects. These projects can be either for new development or existing landscapes that need a fresh look. When installing landscapes, we work as a team on these tasks:
When we're interviewing new employees, we search for candidates with:
Click Below to See Available Landscaping Jobs
MVP employees are required to wear work uniforms at all times when on the job. They keep their equipment clean and in good working condition. They are also able to work outdoors all four seasons of the year in Northeast Ohio. We operate the latest in landscaping technology, as well as heavy duty snow equipment. A good driving record is definitely a plus.
Safety is a top priority at our landscaping company. We huddle up for a safety meeting at the beginning of every work day. Our employees need to be safety-focused, too. Safety ear muffs and protective eyewear are included in the work uniform.
Be a Crucial Part of Our Skilled Landscaping Team
We value our employees. Because we are a four-season company, we are able to offer year-round positions. MVP treats their skilled team well by offering end of the year bonuses and other great employee incentives. As a result, we experience a minimal employee turnover rate. Retaining top-level employees is crucial to our business because we like to have the same people working on maintenance projects all year long.
While we do like to hire full-time workers, we often have some part-time and seasonal positions available, too.
Our landscaping mission is really about taking care of our customers. We aim to meet their needs. When our team is on a project, we work on that project until it is completed. If something unexpected comes up, we handle it. Most of our work is process-based, which means we have a system for doing the work efficiently. Because we're working together as a team, we all have an important role to play in each process. Good teamwork skills help us get the work done, so we can move on to the next customer.
Our two owners, Eddy and Tyler, are the drive behind our team. These two ambitious men have been in the landscaping business for years, and they offer the Cleveland area the finest quality in landscaping services and snow and ice management. We expect our whole team to rally behind their great example and work together to make a difference in the commercial and residential landscapes of our area.
Click Below to See Available Landscaping Jobs
The Two Men Who Hold This Company Together
Eddy Shayeb, President of MVP and Tyler Lombardo, Vice President, are the two founders of our company. Tyler began MVP Services as a valet parking service, but he dreamed of expanding it into a multi-service company. Those dreams came true as he and his friend Eddy merged the brand of MVP with Eddy's existing landscaping business. These two work well as a team, growing their business steadily over the years in a very competitive industry. We are proud to have their expertise in management and landscaping technology to drive us through every project we work on. Learn more about our company and its history on our About page.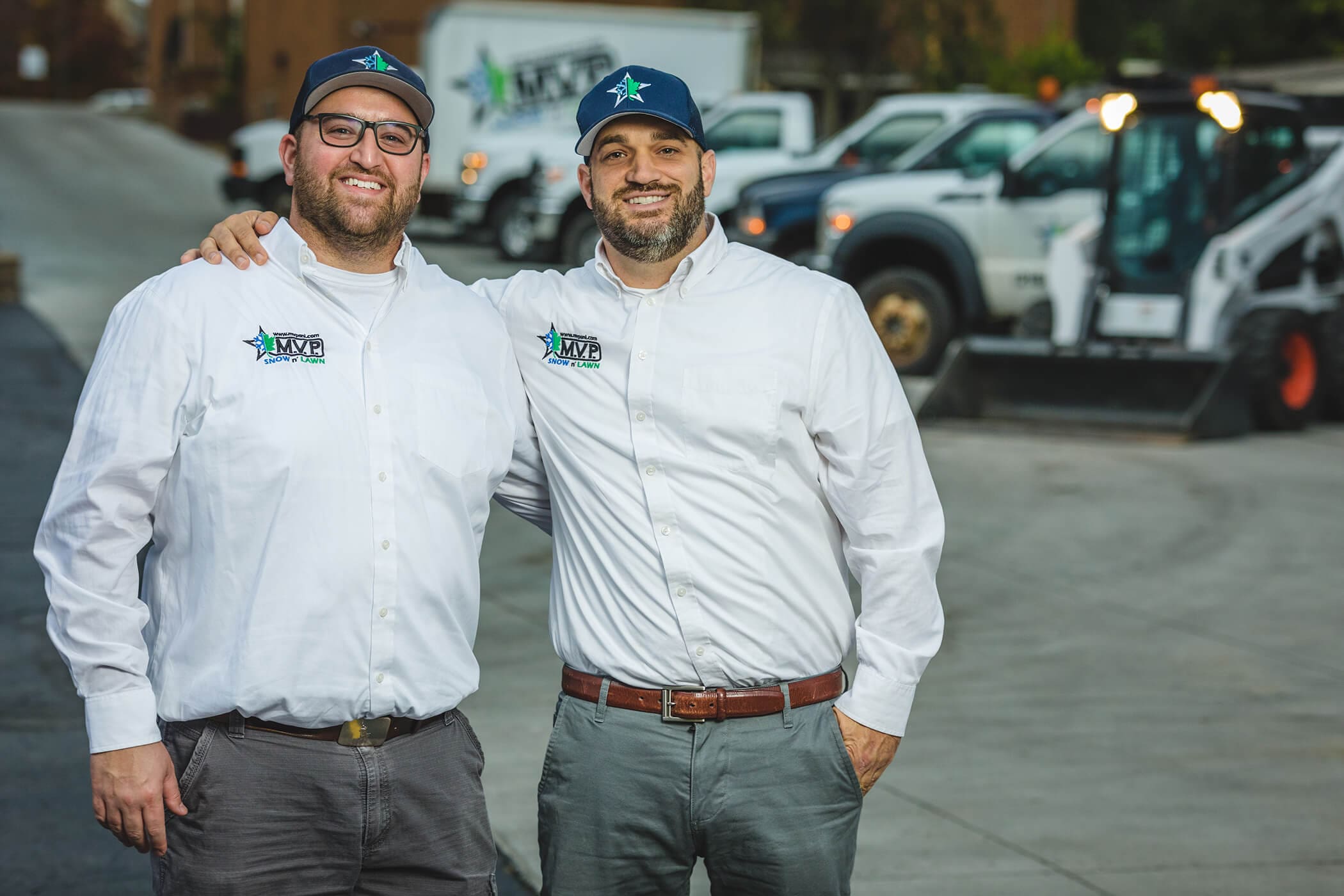 Take Your Career to the Next Level at MVP
This is it. You've learned about our company. You know which landscaping jobs you can apply for. We truly believe a landscaping career at MVP Snow n' Lawn can be a life-changer. MVP is arguably the best landscaping company in the Cleveland, Ohio area to work for. Submit your application to today! If you have questions about any of our available positions, we invite you to give us a call, or email us at info@mvpsnl.com. This opportunity might not present itself again. Contact us today!