Snow and Ice Management Solutions for Landscape Maintenance Clients, HOAs and Apartment Complexes
In the Rocky River, Ohio area, you never know how much snow is going to get dumped on your property during the next winter weather event. Our snow and ice management plans give you assurance that your home will be plowed out and your sidewalks shoveled, no matter how many storms sweep through. Our crews work around the clock to give you the fastest and most reliable snow removal service in the area. Our equipment is kept up-to-date, and our employees are a team of reliable workers who truly want to satisfy each of our customers.
Our plans are great for homeowners who don't have the time or ability to clear out their own driveways and sidewalks. Whether you are away from home often, you have a disability that doesn't allow you to shovel, or you want to hand off one more responsibility from your busy life, we can set up a custom plan that will work for you. Our snow and ice management plans also work great for aging homeowners. We make safety a high priority at MVP Snow n' Lawn, and we encourage you to be safe as well. Leave the heavy-duty work of snow removal to our capable team.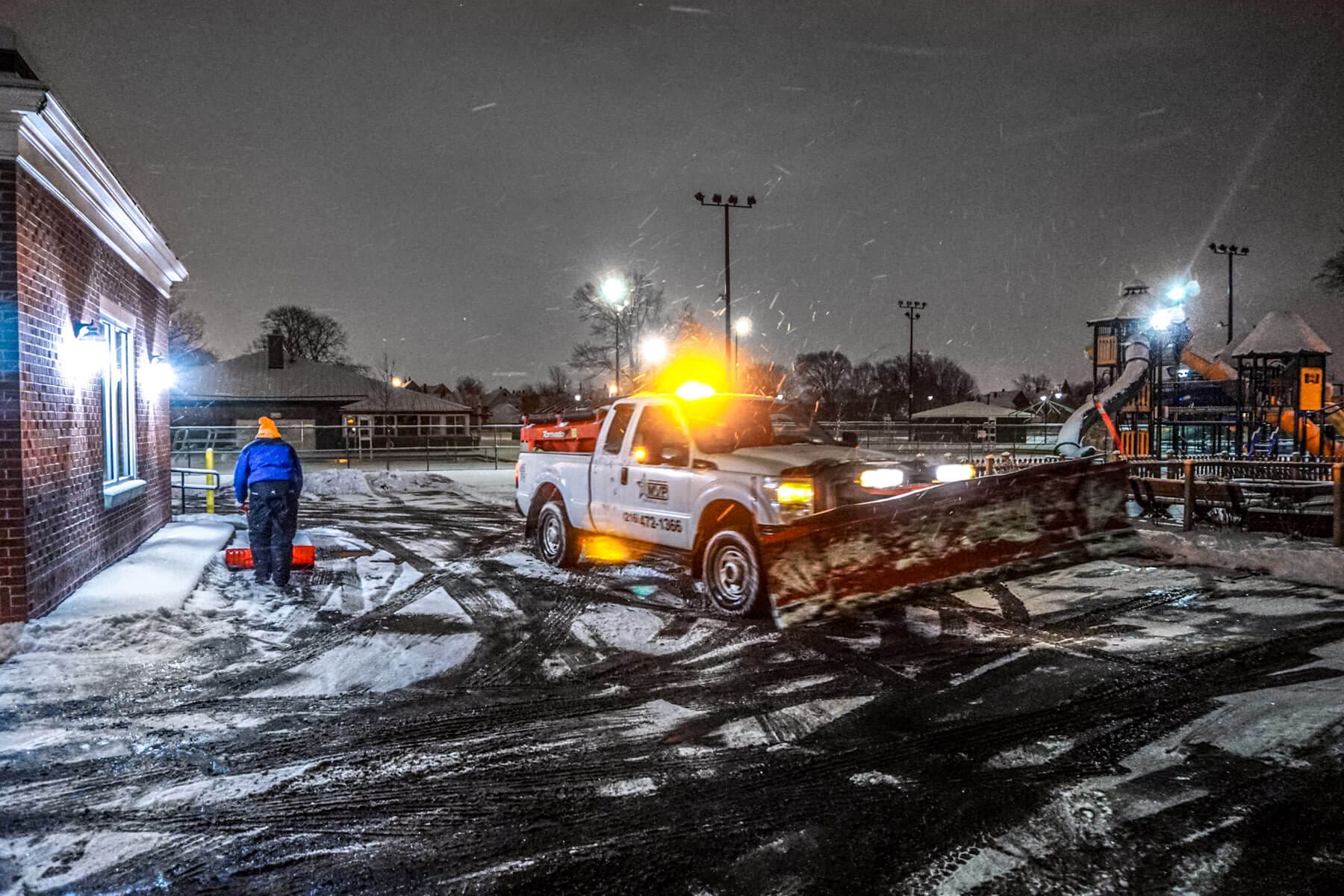 We are the Snow Removal Company with a Heart for Our Customers
Winter after winter, our snow removal customers tell us how much they appreciate our services. Not only do we make life easier for them by keeping the snow off their driveways and sidewalks, we also treat each homeowner with the respect they deserve. We take care to avoid hitting mailboxes, basketball hoops, and other structures around your home. We also make sure your walkways are shoveled by hand right up to your door and garage. If you ever have any questions or concerns, you are always welcome to contact one of MVP's owners, who are two of the most helpful, honest people in the business.
Snow and Ice Services Put You at Ease During the Winter Season
Life has enough built-in stress without piling a fresh heap of snow all over your property. When the winter storms get rough, have a plan on how to fight back. The best plan is an MVP Snow and Ice Management plan. We offer the following services for residential homes:
Snow removal doesn't have to be back-breaking work. It can be as simple as giving MVP Snow n' Lawn a call! Even in the heat of summer, it's not a bad idea to get prepared for winter. If your plan is in place before the first winter storm, you know you'll be fully covered throughout the entire season.
Get Customized Landscaping Pricing for Your Specific Needs
let us help you get your best landscape at a great price
MVP Snow n' Lawn offers a range of customized pricing packages to help you plan a budget for your landscaping needs. We customize each plan to include exactly the services you desire for your property. Invest in the overall health and beauty of your landscape by visiting our Pricing Page to find a plan that fits your specific needs!
Trust Our Professional Crew to Get the Job Done Right
MVP takes care of a lot of customers during the winter season, both large residential and commercial. To handle all of our jobs, we keep a fleet of quality equipment that's not going to break down during the worst storm of the season. Our crew is composed of top-level employees who are committed to getting every customer taken care of properly. Sometimes that means we work long hours, and that's okay with us!
Enjoy Our Landscaping Services for Spring, Summer, and Fall
Thankfully, winter doesn't last all year. In the Cleveland area, we are blessed with four distinct seasons. When the snow isn't flying, the MVP work crew trades in its snow plows for lawn mowers. Actually, we keep really busy all year long because we are a full-service, four-season landscaping company. Our customers enjoy our landscape maintenance plans as well as our snow and ice management plans. If you are a new homeowner, you may be interested in our landscape design and installation services. Keep your home looking beautiful and healthy, whatever the season!
Our Company is Locally-Owned and Operated Right Here in Rocky River, Ohio
We love Northeast Ohio. It's our home, and we don't want to leave. We want to keep right on working, making our area a comfortable and beautiful place for you to live. Our snow and ice management services extend to the following cities:
Do you live nearby and you're not sure if we'll plow out your home? Give us a call, and we'll let you know!
Follow Your Career Dreams
A career with MVP Snow n' Lawn is more than mowing lawns and plowing snow. It's a team job that gets you outside, making the world a better place. Our jobs are year-long, and we offer some pretty nice employee incentives. Take a look at our job openings to see if we have a position for you.
Take Care of Your Snow Problems Right Now
Wouldn't it be great to not have to worry about shoveling out your driveway and sidewalk every time it snows? Take this opportunity to get rid of that particular problem. Fill out our online form, or call our office during business hours. We'll answer all your questions, set up a time to meet you, and we can discuss a plan that will fit your home needs. We look forward to hearing from you!