Our Commercial and Residential Customers Have Been Counting on Us for a Job Well Done, Every Single Time!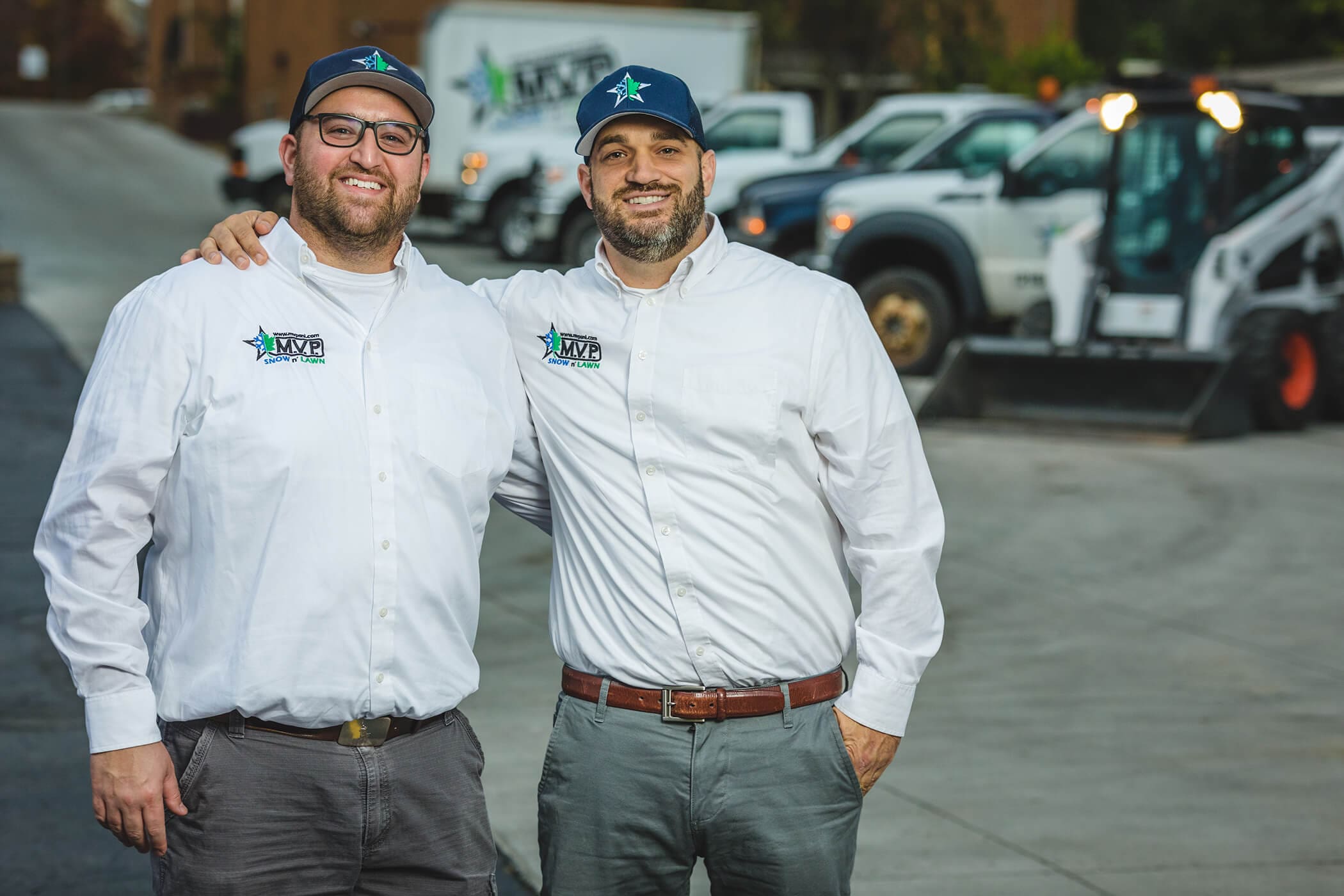 MVP Snow n' Lawn began as MVP Services in 2004, with Tyler Lombardo as its owner. Tyler mostly did valet parking, but he wanted to create a multi-service company. This became possible when he got together with his friend, Eddy Shayeb, who was operating a landscaping company. The two merged their ideas and brands and created what the company is now: MVP Snow n' Lawn, based in Rocky River, Ohio. The company grew consistently, and now it operates with 20 employees. It provides professional landscaping management services to commercial businesses and residential homes across the area west of Cleveland. In the wintertime, the company offers excellent snow and ice management services, keeping their customers' properties safe and cleared of heavy snow.
Keep reading to learn more about our locally-owned and operated company, and how we can create a cleaner, safer landscape on your property.
An Executive Team with MVP Vision
The president of MVP Snow n' Lawn is Eddy Shayeb, a graduate of Cleveland State University with a degree in business administration and a minor in marketing. He also holds many snow maintenance and landscaping certifications. Eddy keeps the company up-to-date on technology and the latest industry equipment. He oversees the management and operations for every account.
Tyler Lombardo is the Vice President of MVP Snow n' Lawn. A longtime friend of Eddy, Tyler was the one with the first vision of a multi-service landscape contractors company that eventually became MVP. Tyler's ambition and drive make him invaluable to the future of the company.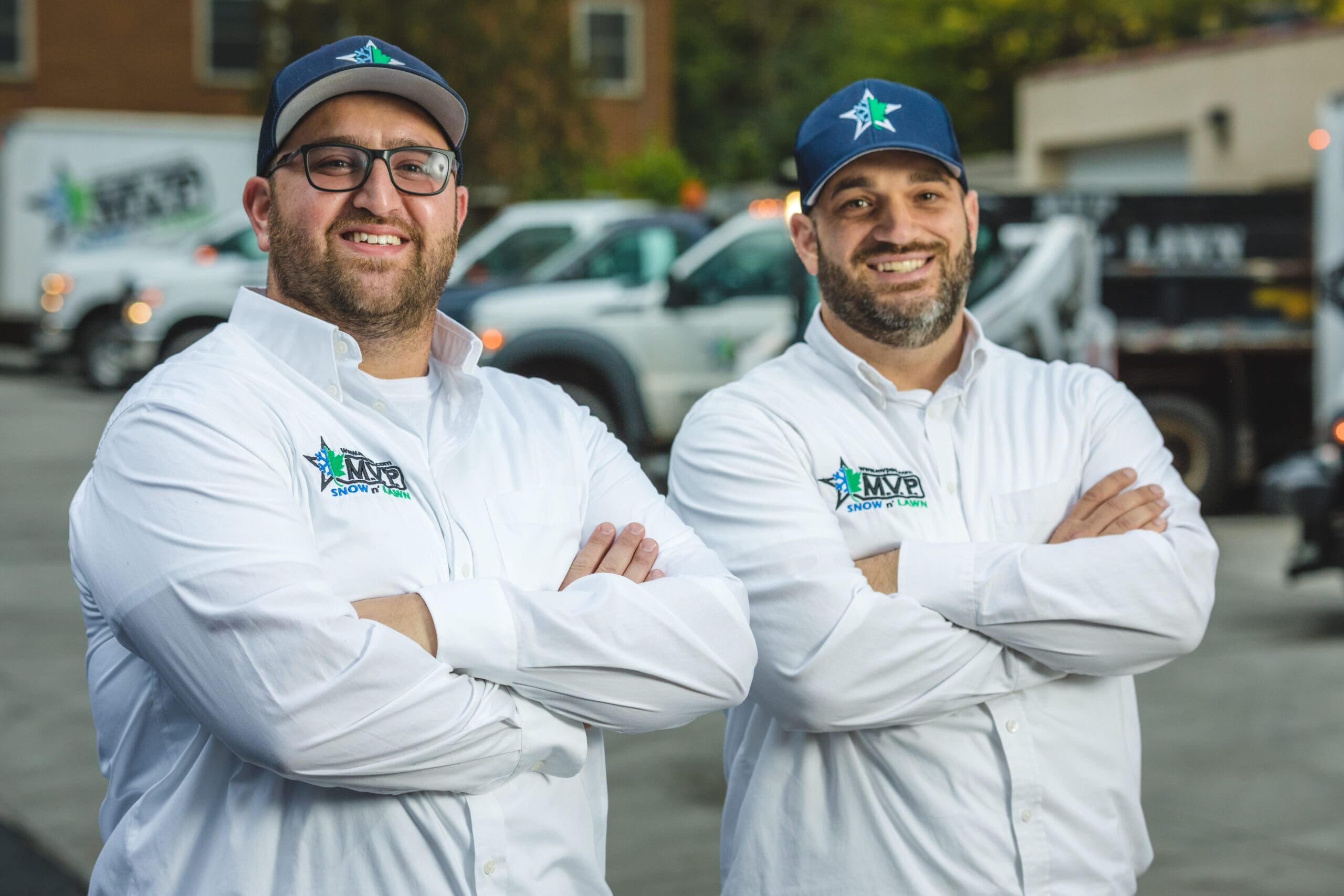 The Finest Landscaping and Snow Removal Staff in the Cleveland Area
Eddy and Tyler carefully select their team members to meet their high standards of quality and professional experience. All staff members are trained to carry out their tasks carefully and efficiently. If an unexpected problem comes up during a job, the team handles it with a cool head and plenty of professional skill. We believe our quality staff is the reason we can outdo our competition. Good team members equals great work and customer satisfaction.
MVP Snow n' Lawn puts a high priority on their staff's personal appearance and respectability. They are always in uniform and expected to be neat and courteous on the job.
At MVP, we stand behind our Safety Shield. This means our team discusses safety issues on a daily basis and performs a daily safety checklist. At the end of every shift the checklist is collected and then reviewed the following morning. "Think Safety" is more than just words for this team!
A Fine Fleet to Get the Job Done
While our fleet of vehicles and equipment isn't technically part of the staff, it is something the whole team is proud to be using! Our growing fleet consists of trucks, trailers, dump trailers, a jeep, and every tool needed to get our jobs done right. We strive to keep our vehicles clean and in top working order. They are clearly marked with the MVP logo, so you will always know when our team is at work on your property!
Read Why So Many of Our Customers Call Us First for Landscaping and Snow Management
We are the Landscape Contractors Who Service Both Commercial and Residential Properties
Our comprehensive landscape contractors services provide year round coverage of all your landscaping needs.
Contact us for a full year of maintenance services, or schedule a one-time service.
Proudly Serving Rocky River, Ohio and Other Cities West of Cleveland
Northeast Ohio is truly a wonderful place to live and work. We enjoy all four seasons, and we love each one! If you live in or near one of these cities, we can offer you our top-quality services to keep your property clean and safe all year long:
* Note: Unfortunately, we are not able to provide snow services to Avon and Avon Lake at this time.
Looking for a new job? If your skills lie in landscaping and/or operating heavy equipment, you may be our next employee! We hire high quality workers for year round work, and we provide excellent employee promotions and incentives. Check out our Careers page for more information.
We Look Forward to Working With You!
The MVP Snow n' Lawn team wants to help you take care of your property. If you have commercial or residential landscaping and snow management needs, please contact us so we can get started right away! Thank you for taking the time to learn more about our company. MVP truly is a leader among landscape contractors in the Rocky River, Ohio area.