We Are Passionate About Keeping Landscapes Looking Clean and Healthy
Maintaining your Cleveland area or Rocky River, Ohio home landscape is hard work, but keeping it healthy is very rewarding. A green lawn, beautiful flower gardens, and neat hedges all add to a relaxing home atmosphere. We want to give you more time to enjoy your outdoor haven. When you sign up for one of our custom landscape maintenance plans, the MVP team comes over to your home regularly to take care of your lawn, garden beds, trees, shrubs, and more. Unlike other landscaping companies, when we commit to a job, we carry it out to completion with no hidden fees. Our job is to make you happy with our excellent landscape services.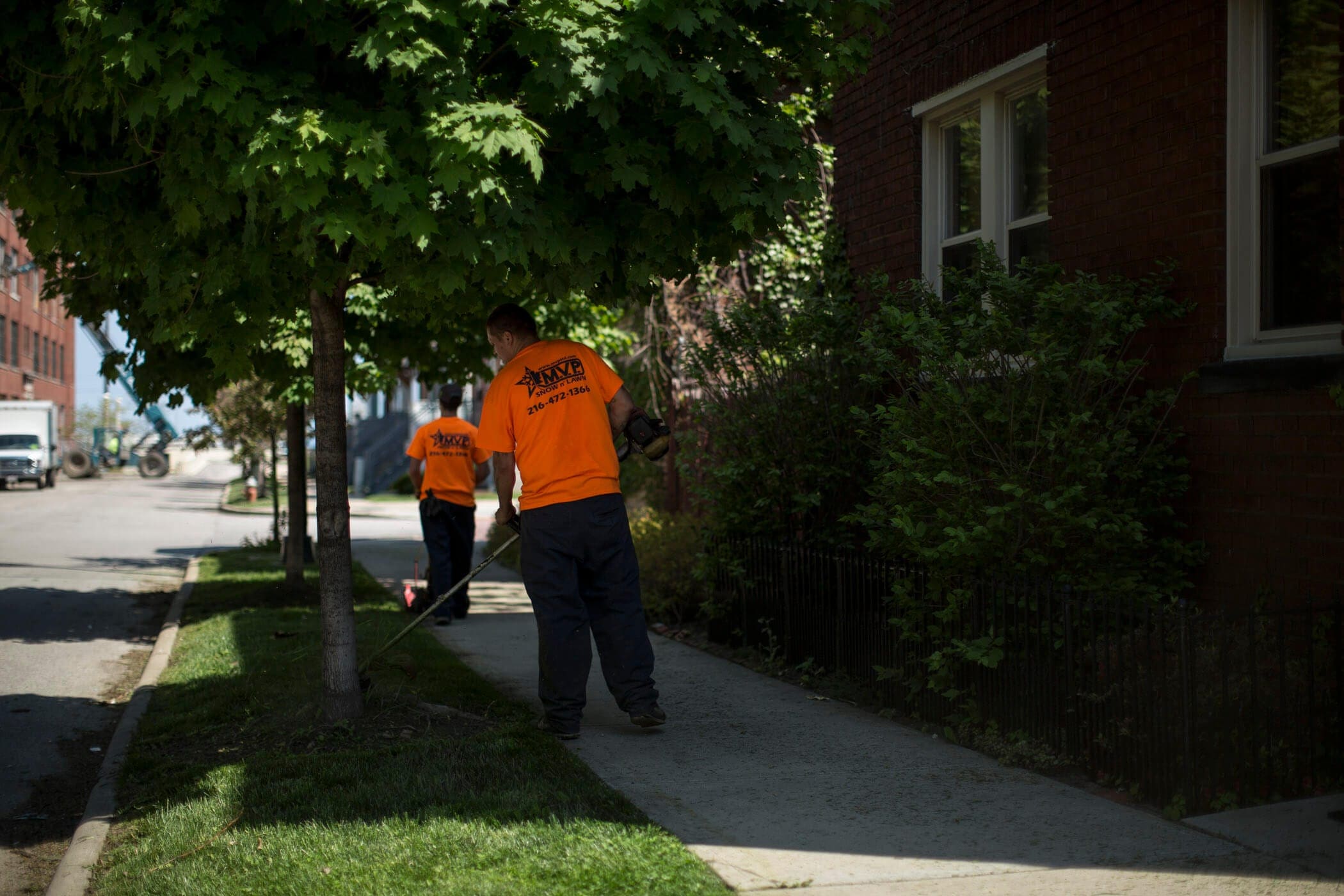 MVP Snow n' Lawn prides itself on its ability to provide high quality service at a maximum amount of value. We can achieve this because our team is composed of top-level, experienced landscapers who love their job. Also, our owners keep in direct contact with each customer, making communication a priority for each project. Over the years, we have established a process that works well, keeping us on schedule and the customer's needs in our sights. This process is backed up with a customized, detailed plan, designed to make all our services crystal clear, so you'll always know what our team is going to do for you.
We Truly Care About You and Your Rocky River, OH Home
The landscaping industry has a competitive market. Our customers can tell you why they chose MVP over the other guys. It's about integrity, a value we hold in high regard. Integrity means we keep our word to you. Integrity means we go the extra mile to make your lawn look great. Integrity means we don't cut corners, and we don't charge for services you don't want. We respect you and make it our goal to meet your needs one hundred percent. Read more customer testimonials to get a better feel for the kind of honest communication and service we provide.
Use Our Maintenance Plan to Add Natural Beauty to Your Home Landscape in Rocky River, Westlake, Bay Village, and Surrounding Areas
A backyard is a perfect place to kick back and relax after a grueling day at work. However, backyards (and front yards, for that matter) need to be taken care of or they will become overgrown and weedy. If you have noticed that you can't keep up with the demands of your growing landscape, we invite you to learn more about our convenient landscape maintenance plans. Each plan is customized to meet the specific needs of each home's landscape. Your detailed plan may include some of these special MVP services:
Get Customized Landscaping Pricing for Your Specific Needs
let us help you get your best landscape at a great price
MVP Snow n' Lawn offers a range of customized pricing packages to help you plan a budget for your landscaping needs. We customize each plan to include exactly the services you desire for your property. Invest in the overall health and beauty of your landscape by visiting our Pricing Page to find a plan that fits your specific needs!
Increase the Curb Appeal of Your Residential Property
Keeping up with the neighbors can be a frustrating task on your own. MVP Snow n' Lawn gives you a hand by regularly coming to your home and spiffing up your landscape so it looks picture-perfect all year long. With our professional team handling your landscape maintenance, your neighbors will be impressed by how clean and healthy your yard looks. MVP believes in leaving your property better than it was before, and we believe in arriving to your property looking neat and respectable. Our crews are always in uniform, and our equipment is kept clean and up-to-date. Hiring us to maintain your landscape is a sure-fire way to increase your property's overall curb appeal.
Keep the Value Coming with the Rest of Our Residential Landscape Services
Our full-service landscape services go beyond year-long maintenance. If you are building a new home, we offer high-quality landscape design and installation services. Get all your needs taken care of at one place, instead of dealing with multiple companies. MVP has a history of excellent customer service that can't be beat. We are also willing to create a winter plan for you, apart from any spring, summer, or fall landscaping work.
Do you own or manage an apartment complex or an HOA? Learn more about how we can service you on our commercial page.
We Provide Great Landscape Maintenance Services to Homeowners in Rocky River, Westlake, Bay Village and Neighboring Areas
Our service area is located mostly west of Cleveland, Ohio. We are a locally-owned and operated company with years of experience in this area. We are dedicated to providing the best service possible to these locations:
Our Employees Love Working at MVP!
If you enjoy working outdoors, and you love to work on a job until it is completed, you may have a future at MVP. We offer enticing employee incentives and a respectable team environment. Consider our job openings on our Career page.
Take the Next Step to a Healthy, Maintained Lawn
We want to meet you! Let's get your free on-site consultation scheduled. Simply fill out the online form, or give us a call during business hours. We are happy to answer your questions about our landscape maintenance plans.