Hassle-Free Landscape Management is Your Key to a More Attractive Outdoor Area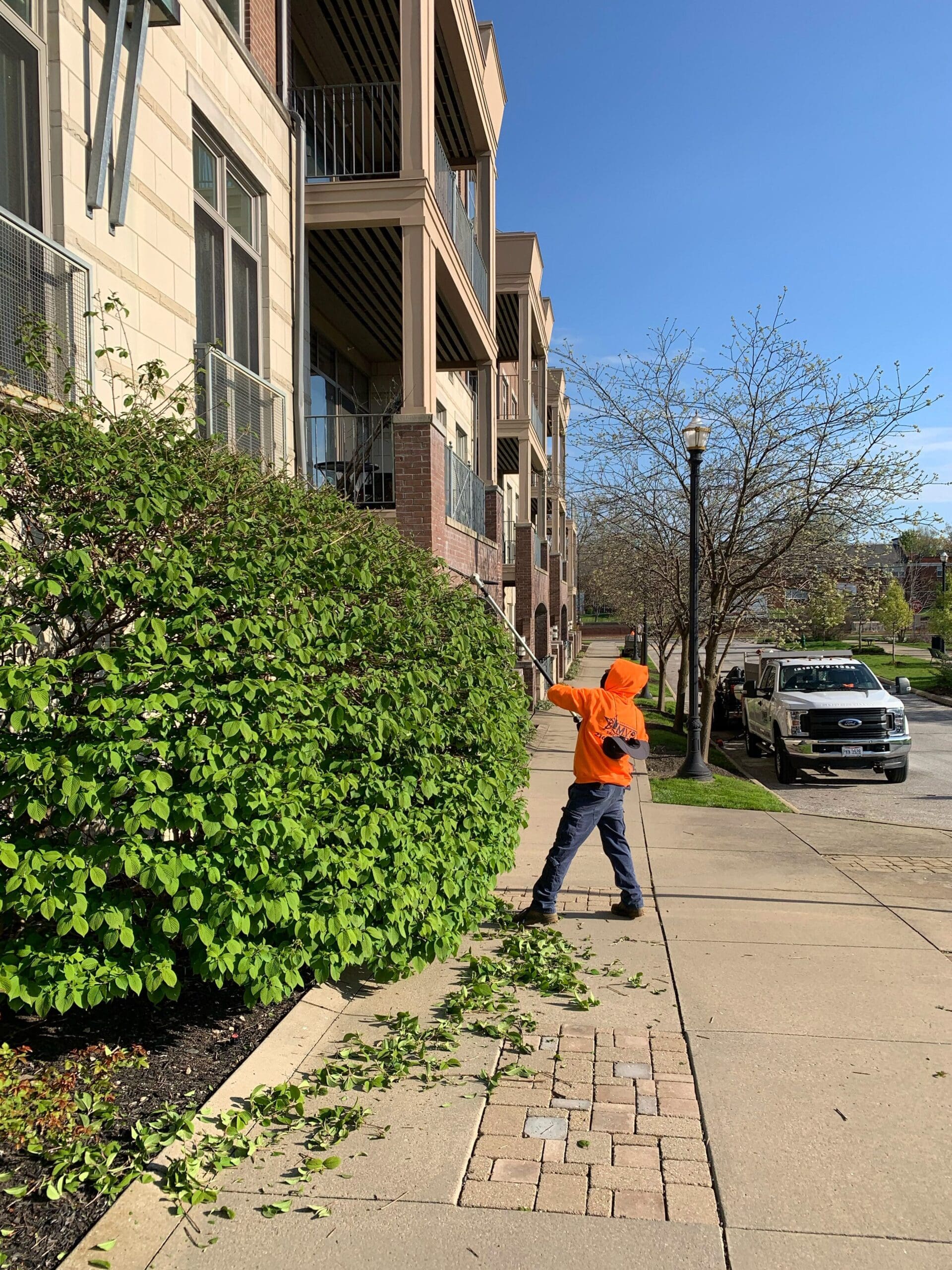 Business owners in and around Cleveland, Ohio appreciate our commercial landscaping services because we successfully manage all the landscaping needs. Our professional landscape management services cover any size property, from small retail businesses, sprawling industrial properties, HOAs, and large apartment complexes. We dependably take care of your lawn care needs as well as snow and ice management in the winter. Our services also include high-quality landscape design and installation for an improved commercial landscape that will get results.
Rely on our experienced team to show up on schedule wearing their MVP uniforms and operating clean, safe equipment that is appropriately sized for the job at hand. We train our crews to be respectful of you and your property. It's our job to manage your commercial landscaping tasks, so you don't have to worry about a thing. Leave it to us, and you'll notice a positive difference in the appearance and health of your landscape.
MVP began in 2011, and we have been growing ever since. Over the years, we have taken on numerous types of landscaping projects, including new developments and redesigns of older landscapes. Trees, lawns, gardens, and everything else on your landscape need consistent upkeep to stay healthy and attractive. We take the pressure off you. Keep reading to learn more about our specific services and why MVP has become a trusted name in the local communities.
Discover Why We Are a Trusted Landscaping Company in the Cleveland Area
You can feel confident in your choice to hire us for commercial landscaping of your property. We work hard to ensure your landscape is tended properly all year long. Also, MVP Snow n' Lawn has business integrity, which means you don't have to worry about hidden fees, skipped appointments, or unsafe practices. We maintain loyalty by building good relationships with each client, whether we are maintaining your landscape or designing and installing a new landscape for you. The honest reviews from our clients give you a good idea of the ways we maintain customer satisfaction.
Professionalism and Excellent Customer Care Comes With All Our Commercial Landscaping Services
All our services are backed up with our reputation for dependability. You can rely on our professional team to get the job done right! If you ever have a concern, we are easy to contact. Customer communication is a top priority on all of our landscaping jobs.
Our commercial landscaping services include:
Make a Great Impression with Expert Landscape Management
Improving your commercial landscape is an easy way to capture the attention of others. A clean, healthy landscape makes an excellent first impression on any of your customers, guests, or residents. See our gallery of photos for more examples of our landscaping work. We put all our landscaping passion into the Cleveland area!
Keep Your Parking Lots, Driveways, and Sidewalks Clear with an MVP Snow and Ice Management Plan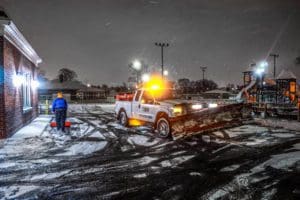 MVP is based in nearby Rocky River, Ohio. We understand the Cleveland winter weather patterns. When you are buried under lake-effect snow, you can depend on our snow team to get your property cleared. With heavy-duty trucks and plows, we take care of your commercial parking lots and driveways throughout the winter season. We also shovel sidewalks and walkways, right up to your door. Commercial properties receive top priority after a winter weather event. Talk to us about adding a snow and ice management plan to your commercial landscape maintenance plan.
Commercial Landscaping Services Available in Cleveland, Ohio and Surrounding Areas
Our commercial services extend to the following areas in and around Cleveland:
Grow A Fresh Career With MVP
If you love working outdoors in the Cleveland area, we might have a career for you at MVP Snow n' Lawn. We offer a friendly team environment, great employee perks, and our management is easy to work with. We value employees with a strong work ethic and great attention to detail. Check out current job openings on our Careers page.
Quality Commercial Landscaping in Cleveland, Ohio Begins Here
Schedule your on-site visit with a landscaping professional from MVP Snow n' Lawn. We come to your location, discuss your individual needs, and come up with a customized plan that makes your life easier and improves your commercial landscape. Trust our experience. We look forward to working with you!