We Take Care of Every Aspect of Your Landscaping, So You Can Take Better Care of Your Business
Whatever your commercial landscape needs, MVP Snow n' Lawn has the professional services to get it done. We manage landscapes of all sizes for businesses, apartment complexes, and HOAs in Cleveland, Ohio and nearby areas. Commercial landscape management includes full lawn care, shrub trimming, irrigation system repairs, routine lawn mowing, garden bed tending, and more. In the winter, our snow and ice management crews plow out your parking lots and sidewalks to keep everyone safe. If your landscape needs a fresh new look, rely on our team for professional design and installation services. We know how to make a positive difference in the overall appearance and health of your outdoor areas.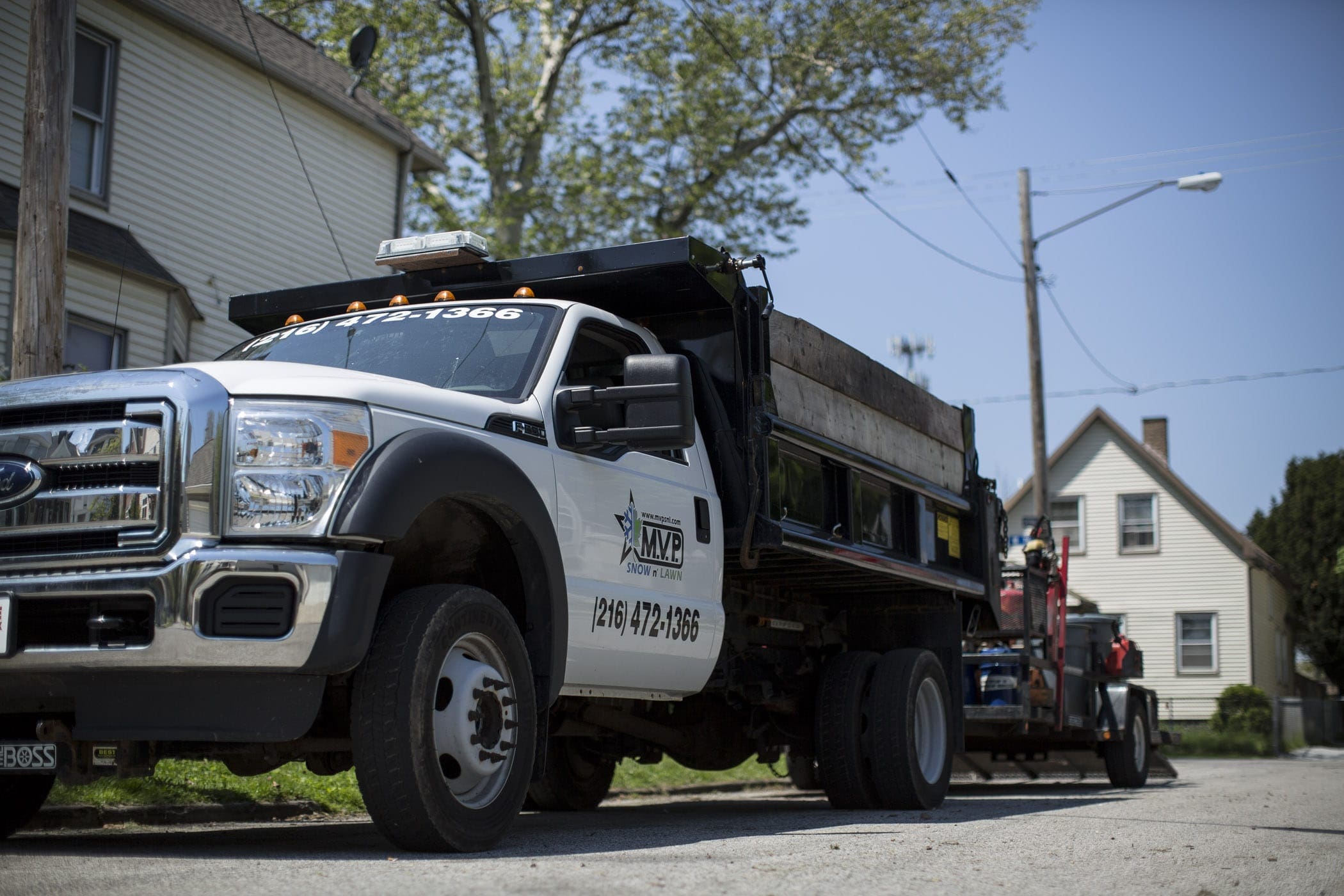 We are your trusted, local landscaping company. You won't get better service from any other commercial landscaping team. Our employees are trained to be respectful of you and your property at all times. That includes wearing clean uniforms on the job and keeping our equipment clean and safe. Keep reading to discover more ways we can manage your commercial landscape all year long.
Complete Services for Year-Long Commercial Landscape Management in Cleveland, Ohio
All our commercial landscaping services are accompanied by our excellent customer service. We are proud to be responsive and reliable, no matter which job our crews are working on.
Your customized commercial landscape management plan could include the following services:
Making a Favorable First Impression is Important to Our Clients
We build good relationships with each of our clients, and in return, they thank us by coming back for more MVP landscaping services year after year. Their reviews tell us that our hard work gets good results. A healthy, well-managed landscape is important to businesses and apartment managers. We aim for customer satisfaction, so we love to hear the positive feedback from our clients.
We Work Hard to Make Every Part of Your Landscape Amazing
Check out our portfolio of landscaping photos, and admire the healthy plants, attention to detail, and professional appearance of the landscapes. Let us manage your commercial landscape to get the same great service and beautiful results.
Let Our Snow Crews Keep Your Cleveland Commercial Property Safer This Winter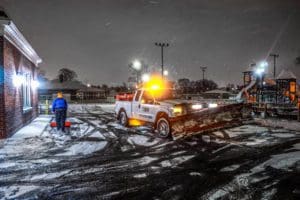 When the winter storms roll into the Cleveland area, we roll out the heavy-duty snow trucks! Our large fleet of trucks and plows make commercial properties a priority after each winter weather event. We clear parking lots and driveways, shovel walkways and sidewalks, and get the snow cleared right up to your doorways. Add a snow and ice management service to your customized plan, and you won't have to worry about keeping your property cleared all winter long.
Find an Exciting Career in Landscaping
Applying for a job at MVP Snow n' Lawn could be your chance to work outdoors in the Cleveland area. Our friendly team environment includes great management and employee perks. If you have a strong work ethic and pay close attention to detail, we want to see your application. Check out the current job openings on our Careers page.
Proudly Serving Cleveland, Ohio and Nearby Neighborhoods
Our extended service area includes Cleveland, Ohio and the following nearby areas:
Let's Talk More About Managing Your Commercial Landscape
If your Cleveland commercial property could use a dependable company to manage its landscape, it's time to contact us. We will schedule an on-site visit and begin the process. Find out what many Cleveland-area clients already know: MVP can be trusted with commercial landscape management.