Refresh Your Home Landscape with Our Full Range of Services
Your Fairview Park, Ohio home is your haven away from the stress of the outside world. Why not make your home landscape a natural extension of the rest of your home: relaxing, beautiful, and peaceful. MVP Snow n' Lawn offers a wide range of services designed to make landscaping easy for you, so you have more time to enjoy your home and family.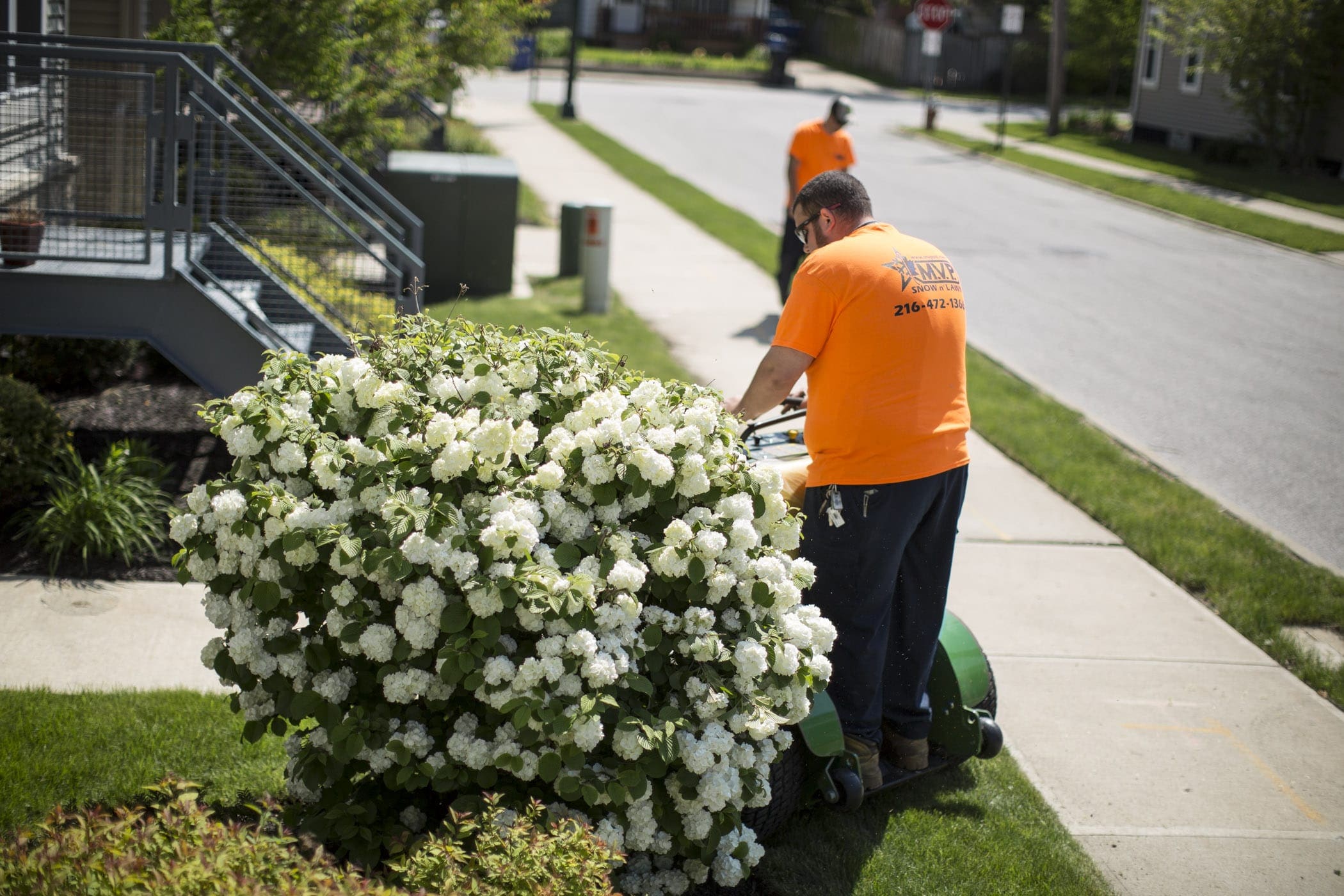 If you require a reliable company to mow your lawn regularly, as well as fertilize it and keep the weeds down, we have a landscape maintenance plan for you. Maybe your old, patchy landscape needs a new look. We can install new sod, design and install new landscaping elements, and build a patio area that you'll be using for years.
We know it can be tough to find a landscaping company that will meet your needs. Some companies are unreliable and disappear halfway through the job. Others offer fancy packages that are confusing and costly. MVP Snow n' Lawn wants to keep things simple. We specialize in landscaping projects around the $10,000 mark. Our focus is on quality service at this price range, which helps us keep our costs down. Keep reading to learn more about the expert landscaping services we've been providing customers in the Fairview Park, OH area since 2011.
Be Proud of Your Home Again
Homeowners in Fairview Park, Ohio and other parts of our service area enjoy their home more because of the high-quality services of MVP. We love meeting our customers' expectations. When our customers express their satisfaction, we know we're doing something right!
Make a Positive Difference in Your Landscape with Our Residential Landscaping Services
You can add value to your home with a better, healthier landscape. Allow our professional team to come in and improve the different elements of your landscape, including your lawn, gardens, trees, shrubs, and hardscaping elements. When your lawn and plants are growing in a healthy environment, you're making a positive difference in your neighborhood that everyone can appreciate. MVP is a locally-owned and operated company. We believe we make this part of Ohio cleaner and greener with our landscaping efforts. How can we help your lawn and landscape thrive? We offer a variety of services to homeowners in Fairview Park, Ohio.
*Note: Snow and ice removal for driveways and sidewalks only offered to landscaping contract customers.
Our services are performed by experienced, caring landscapers who are trained to work efficiently, respectfully, and safely. They are experienced in both residential and commercial properties. We also manage landscapes for apartment complexes and HOAs.
Take a Look at Some of Our Lovely Residential Landscapes
We love to show off our work in Fairview Park, Ohio and surrounding areas. Please enjoy our portfolio of photos. As you look at the healthy, green residential landscapes, imagine what MVP can do for your own landscape. Our portfolio proves that we have a talented team with unparalleled landscaping skills in the greater Cleveland area. We can't wait to work on your landscape, too!
Get Customized Landscaping Pricing for Your Specific Needs
let us help you get your best landscape at a great price
MVP Snow n' Lawn offers a range of customized pricing packages to help you plan a budget for your landscaping needs. We customize each plan to include exactly the services you desire for your property. Invest in the overall health and beauty of your landscape by visiting our Pricing Page to find a plan that fits your specific needs!
Snow and Ice Management Are a Vital Part of Our Services
Northeast Ohio experiences a fair amount of winter. Our year-round landscaping company handles the cold, white stuff just as efficiently as we handle dirt and grass. Home 365 is the name of our 12-month maintenance plan. It provides year-round residential landscape management services. This includes lawn care, tree care, and also snow and ice removal. During the winter months, we'll show up at your house after every winter weather event. It's our job to shovel your walkways and sidewalks, right up to your door. We also plow out your driveway, so you can get in and out as soon as possible. Leave the back-breaking winter work to MVP this year! You'll love how easy it is to get reliable services all year long.
Explore Your Landscaping Career at MVP
Want to work in a safe, friendly team environment? We offer excellent outdoor jobs, employee benefits, and professional skill-building. Go to our Careers page to see if you would fit in any of our current job openings.
We Serve Homeowners in Fairview Park and Other Areas West of Cleveland
This is our home, too. MVP's main office is located in Rocky River. We are proud to serve homeowners all over the western Cleveland area, including:
Let's Talk About Residential Landscaping
Have we interested you in our wide range of residential landscaping services? We invite you to contact us or fill out our online form. We'll answer any questions, and schedule an appointment at your home. We look forward to hearing from you soon.