Our Worry-Free Plan Keeps Your Landscape Looking Beautiful
Business owners and managers have a lot on their minds these days. Let MVP Snow n' Lawn take care of your commercial property landscape. We are professionals with a reputation for being reliable and efficient. You can count on us to manage your Fairview Park, Ohio property as if it were our own. Management plans include regular maintenance services such as lawn mowing, garden bed care, and tree care, plus other services such as design, installation, and snow management services. Each plan is uniquely designed to your needs.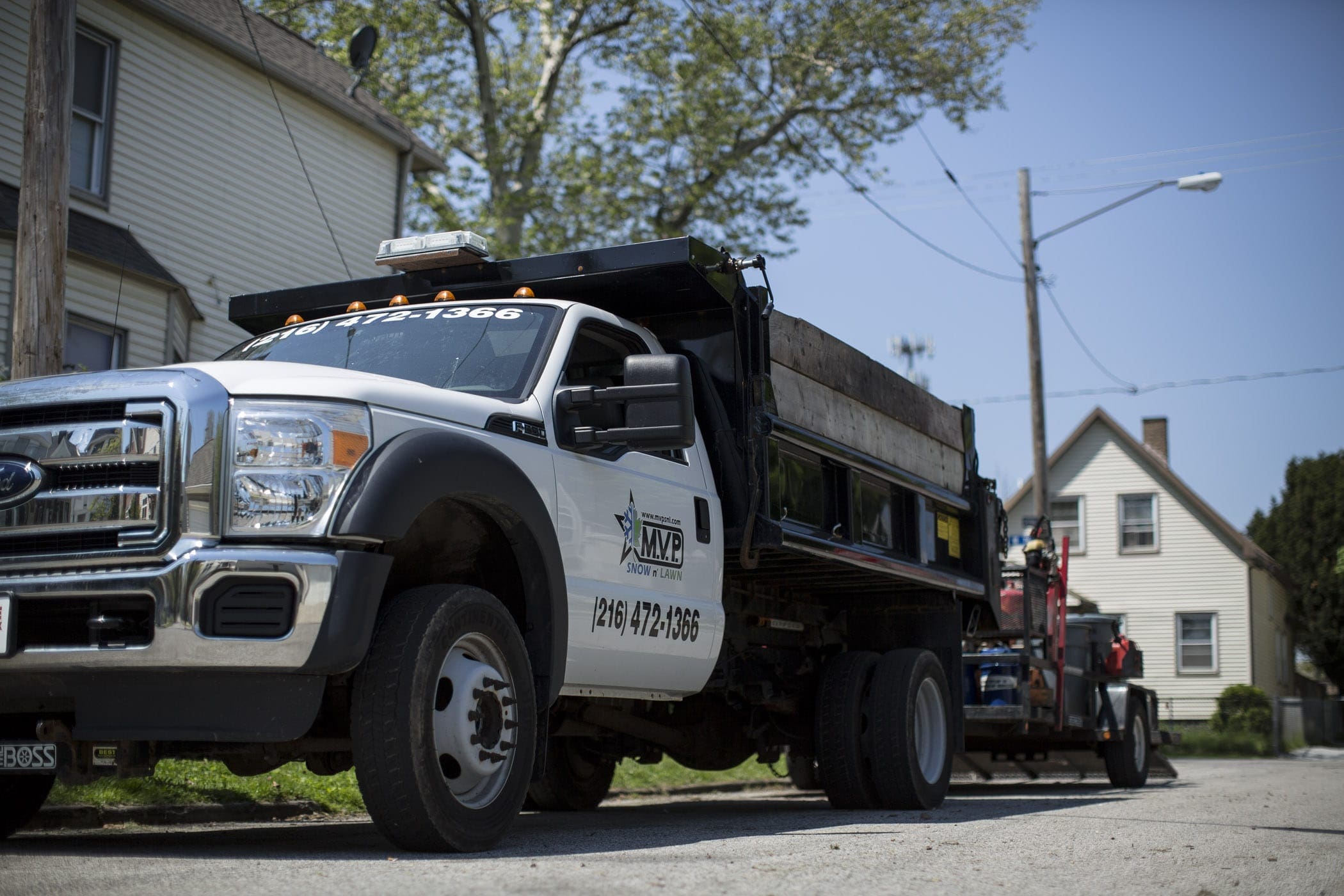 We have been in the landscaping business since 2011. We manage commercial properties of all sizes, including apartment complexes, HOAs, industrial businesses, and retail businesses. Because we work year-round, we are able to hire and keep professional landscapers on our staff. Our team is always respectful and hard-working, offering professional service at every job site.
An MVP landscape management plan is an excellent investment. We will save you time and money by staying on top of all your landscaping needs. You can count on us to keep you in the loop on all our services. Our crews are trained to be respectful. When you see the MVP truck and our employees in their orange and gray uniforms, you can be sure that you're receiving top quality services that will leave your landscape looking better than ever.
See Why Customers Value Our Landscape Management Services
Our favorite way of recommending our services is by showing new customers our reviews. We value the comments we receive. They tell us that we're on the right track, offering high-quality landscape management services that get noticed. We are happy that so many of our customers come back year after year for more of the MVP treatment.
Each Plan is Customized to Individual Property Needs
Your commercial property has its own challenges and individual quirks. That's why we customize each management plan. You get all the services you need, and nothing that you don't need. We take the time to get to know you, learn your expectations, and tailor a management plan that will suit your Fairview Park, Ohio commercial property. If you ever need changes or have questions concerning our management, we are always available. Our customer service is friendly and helpful.
When you sign up for a commercial landscape management plan, you will be offered services including:
Our landscape management services are comprehensive, which means you don't have to worry about anything. MVP will handle it all. Our capable and experienced crews will do the big jobs, like installing new sod, and the little details, like making sure your garden beds are weed-free. You're going to love the results of our work!
Enjoy Commercial Landscape Management All Year Long
Our team lives and works in the same climate as you do. We understand the landscaping challenges that come with four seasons. All our commercial landscape management plans are developed for the individual seasons. We'll ensure that your lawn and landscape grow healthy and lush during the growing seasons and are well protected during the winter season.
MVP Snow n' Lawn is proud to keep on top of industry technology. We make sure all our equipment is up-to-date and well-maintained, for the safety of your property and our employees. We keep our trucks clean and maintained, as well. You can count on MVP to get the job done right by using the proper-sized equipment for your Fairview Park, OH landscape.
Snow and Ice Management is Important in Fairview Park, OH
Landscaping isn't finished just because it's November. During the winter months, our crews trade our hoes and spades for snow shovels. With heavy lake effect snows, you need a reliable snow removal company. Rely on MVP to get your parking lots, sidewalks, and walkways cleared and de-iced every time a winter weather event moves through.
Grow Your Landscaping Career with Our Team
Want to work outdoors in a great team environment? MVP offers employee incentives for our hard-working crew. Safety always comes first with us. Look at our Careers page for current job openings.
Proudly Serving Commercial Properties In and Around Fairview Park
With a main office in Rocky River, MVP Snow n' Lawn serves the surrounding areas, including:
Let us keep your commercial property, apartment complex, or HOA looking fabulous all year long.
Find Out More About Our Commercial Landscape Management Plans
When you're ready to talk to us about landscape management, please give us a call or fill out our online form. We'll schedule an on-site visit. Getting amazing commercial landscape management in Fairview Park is easy with MVP.